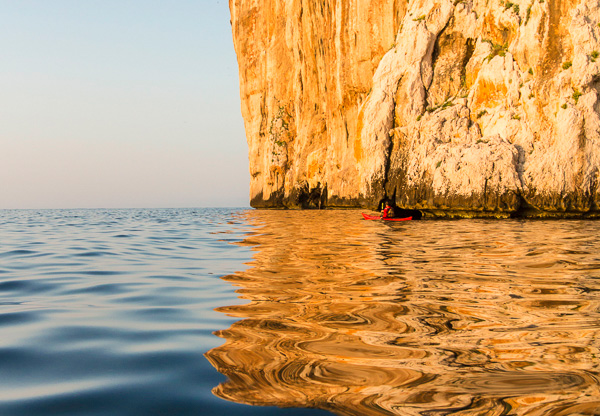 Sea Kayaking Trips Worldwide
Tofino Expeditions offers sea kayaking trips and kayak tours in wide range off locates around the globe including,
Haida Gwaii in Canada
,
Italy
,
Baja
,
Brazil
,
Croatia
,
Vietnam
, the
Amazon
and
Galapagos Islands
Sea Kayaking Trips and Safety
Sea kayaking safety is our number one priority both on the water and ashore. Guiding sea kayaking trips is our profession so we take it very seriously. Our unblemished 25 plus year safety record is proof of our commitment to operational safety standards and best practices . We have always been at the forefront of sea kayak safety, we were charter members of the first professional sea kayak guides association - the Association of Canadian Sea Kayak Guides ACSKG) and helped draft the first (and still recognized! ) set of guidelines safety standards for the sea kayaking industry.
We have emergency and contingency plans in place for all our areas of operation and we conduct ongoing risk assessment and management. Our biggest safety feature is our world-class, certified, professional guide team – you will appreciate the difference that they make. We have a comprehensive first aid kit and all our guides are trained in Wilderness First Aid. We also carry satellite phones on virtually all of our trips and we were the first sea kayaking company to do this.
We are serious about safety, about good food, good times and serious about fun.