A Kayak Trip to the Costa Verde of Brazil

Discover some of the many wonders of Brazil on one of our newest trips. We've paddled all over the world and "perfect" is not a word we use lightly, but 150 miles west of Rio de Janeiro on Brazil's southern coast we've found an area that is very nearly perfect for sea kayaking. This is the Costa Verde, a verdant swath of Atlantic rainforest bordered by a warm aquamarine water that is protected from the open Atlantic by Ilha Grande, literally the Big Island. Steeped in history and rich with wildlife, this area includes the UNESCO World Heritage Site of Paraty and the Ecological Reserve of Juatinga and Cairucu.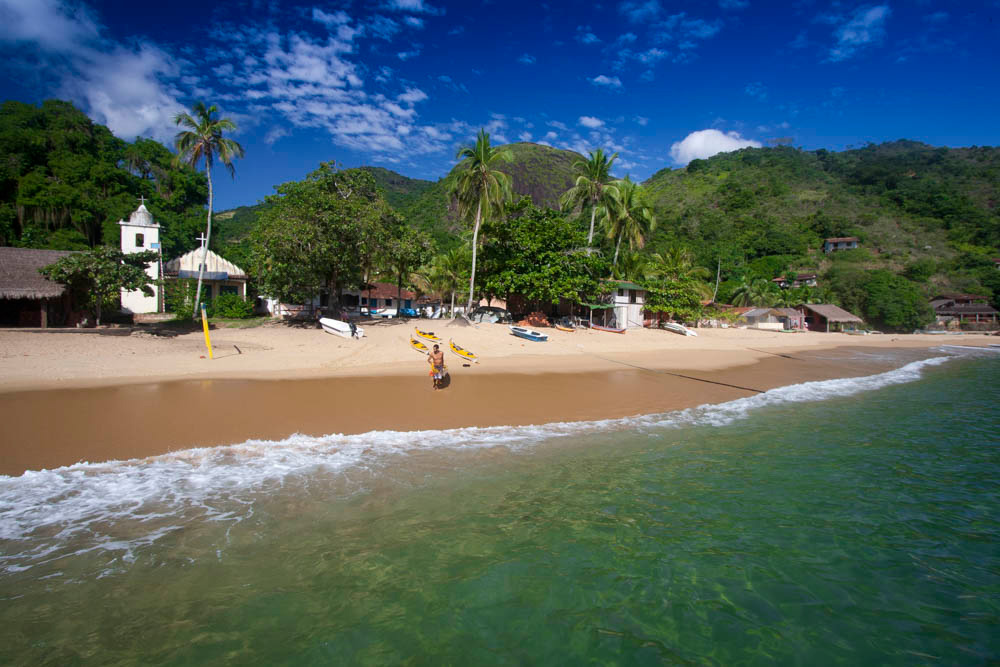 Pouso da Cajaiba
The village of Pouso da Cajaiba, Outside Magazine's "favorite spot" in Brazil

Our journey starts with an exploration of Rio de Janeiro, one of the world's great cities and now a UNESCO World Heritage Site that is preparing to host the Olympics in 2016. Rio was the #1 destination on the New York Times'" 46 Places to Go in 2013″ . You'll have a special city tour that includes Rio's most iconic sights and some of its hidden treasures. The lively and remarkable cuisine of Brazil is the product of Portugese Colonial, Indigenous and African elements influenced by successive waves of immigration, and on this trip you'll experience food that will both surprise and delight you. Next we'll head to the beautifully restored town of Paraty which is the site of the world's most intact set of Portugese colonial buildings. It is our launch point for a paddling trip that takes you to Saco de Mamangua, Brazil's tropical fjord, and along a stretch of tropical coastline dotted with tiny fishing villages and exquisite beaches. With accommodations at comfortable eco-lodges and guesthouses, this boat supported trip blends comfort with a truly authentic sea kayak travel experience. We stay in the tiny fishing village of Pouso da Cajaiba which Outside Magazine cited as their "favorite spot" in Brazil in a March 2014 "Destinations" article about the country. Experience for yourself this magical corner of Brazil, a place where nature, fun and music are never far apart.

Extra: On this Brazil sea kayaking trip we are also bringing along some stand up paddle boards so if they want to participants can try out the fastest growing water sport in the world in ideal warm water conditions.

AWARD WINNING TRIP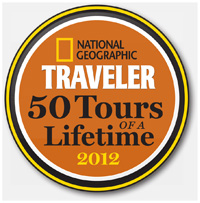 BRAZIL – SEA KAYAKING THE COSTA VERDE
"One of the World's Best Guided Trips"
50 Trips of a Lifetime 2012
- National Geographic Traveler

"Our theme this year was transformation. The outfitters we selected are experts at creating trips that have the power to change lives—the lives of the traveler as well as the residents of the destinations." notes executive editor Norie Quintos. "The trip is usually just the beginning. The selection process was competitive and our editorial team worked long and hard to find 2012's most authentic, most innovative, most immersive, best-guided, and most sustainable tours".